Lawn

Sprinkler Irrigation System

Lawn irrigation means supplying water to grass according to its requirement. The lush green lawns are a result of proper irrigation on time, fertilizer application, and lawn mowing. This system is normally called turf irrigation, lawn sprinkler system, sprinkler irrigation system, turf irrigation system, etc.

In this sprinkler irrigation system, the main components are a pump set, filters, pipes, and sprinklers. The uPVC pressure pipes or HDPE pipes are buried underground normally at depth of two feet for their safety. The pop-up sprinklers are available with different specifications according to their flow, precipitation rate, and radius of water application. These sprinklers are installed with special swivel fittings to connect to the pipes buried. The top of these sprinklers is kept according to the level of the grass. When the pump and motor are switched on, these pop-up sprinklers rise normally four inches above lawn level and start to rotate by sprinkling water according to their specifications. In this system, the water source may be a rainwater tank or direct groundwater pumping.

Normally, gardeners remain busy irrigating lawns manually and get less time to maintain landscaping. Moreover, it becomes costly for owners to hire gardeners just for the application of water to green areas/turf. So, this irrigation system is more efficient all over the world to irrigate green areas in farmhouses, villas, parks, and playgrounds. This sprinkler/turf irrigation system saves water, energy, and labor cost and is best for the uniform application of water.

Our company Dreamscape (Pvt.) Ltd. has a team of agriculture engineers with a specialization in irrigation engineering. These engineers survey sites, take exact measurements, design the sprinkler irrigation system, make bills of quantities, and then the system is installed by our expert irrigation technicians.

In Sprinkler Irrigation System, we offer
Sprinkler irrigation system for farmhouses.
Sprinkler irrigation system for parks.
Sprinkler irrigation system for playgrounds.
Sprinkler irrigation system for lawns in small residential buildings.
Sprinkler irrigation system for lawns in government and private institutions.
Sprinkler irrigation system for lawns in schools, colleges, and universities.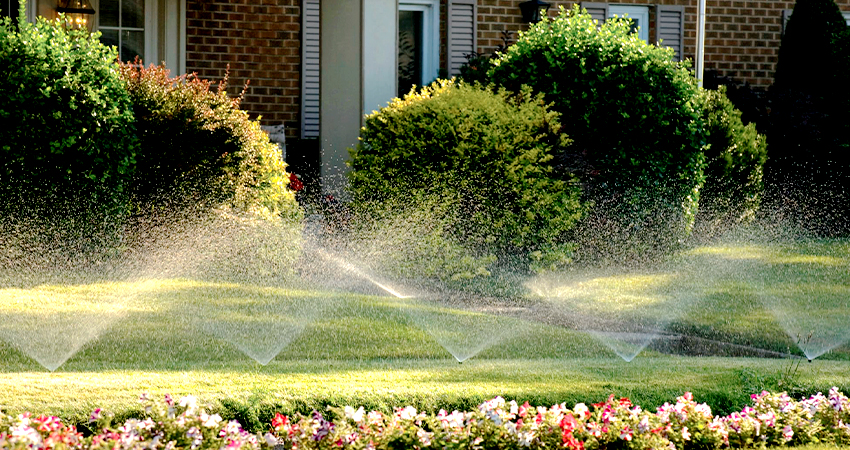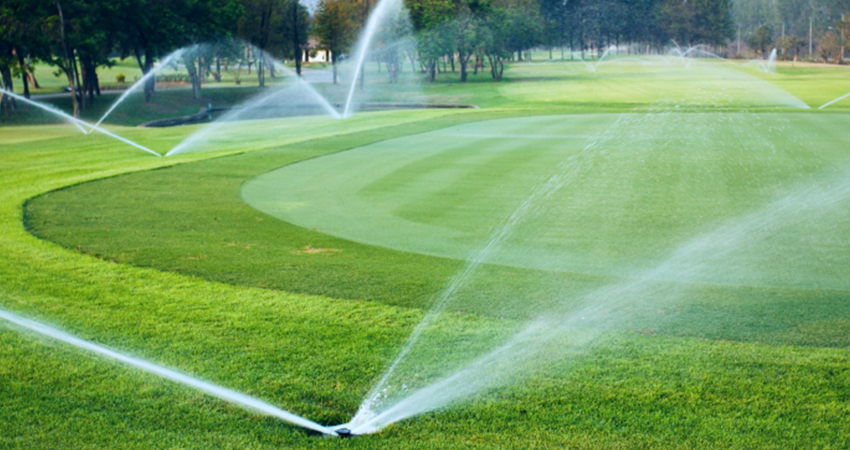 Key Benefits of the Service
Watering your lawn and is the key to preserving its lushness and beauty. The experts carefully design your sprinkler system to ensure maximum coverage to your lawn. Whether you are looking for a brand new irrigation system to maintain your lawn.
  Extend your home with a beautiful garden
  Your property value increases many times initial value
 Aesthetic garden beauty that improves with age
  Allround certified and insured irrigation engineers
  Our irrigation engineers attend annual training seminars